Duplicate sites
New
We just shipped a new feature that makes it easy to copy over settings from one site to another.
Recipe environment
New
We just released a small chance to how build steps work. Previously, you had to toggle the Advanced option section of the recipe to select which Git branch to run that step for. That was super confusing to most people…
That section is now gone and replaced with an Environment section where you can specify the Git branch you want this step to run on. If you leave it blank, it'll run on all branches.
We got some pretty big things cooking around managing environments. Stay tuned!
New recipe: Deploy to Pantheon with rsync
New
We just shipped a new recipe that makes it super easy to set up automated deployments to Pantheon using rsync. Pantheon doesn't offer SSH access to their platform and many people choose to use their Git integration to sync their code. However, it is actually possible to deploy using rsync if you prefer the simplicity and it's now supported via Branch as well.
Before using this recipe, make sure to connect your project to Pantheon using the Branch/ Pantheon integration.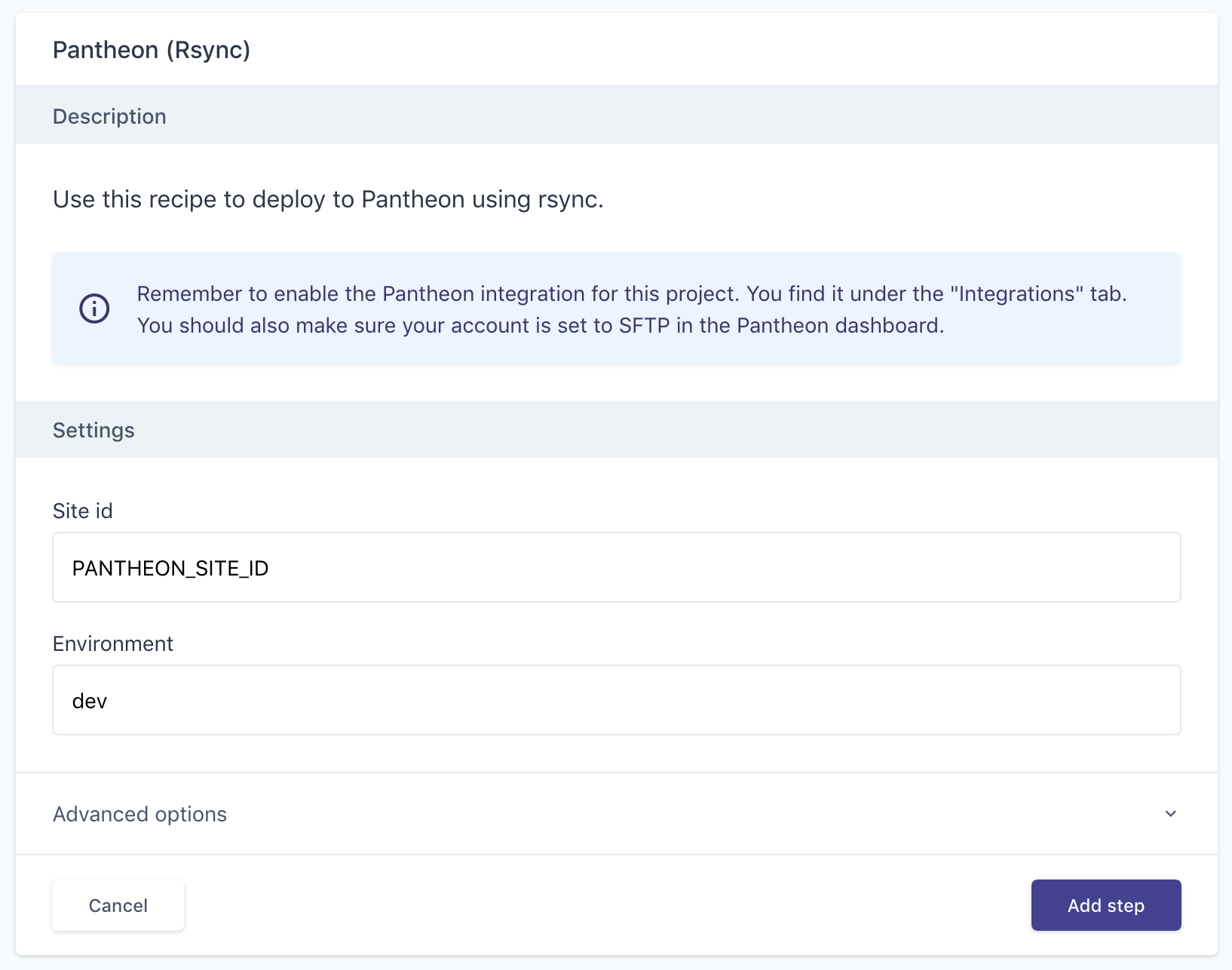 Enjoy!
Team access
New
We just released Branch for Teams!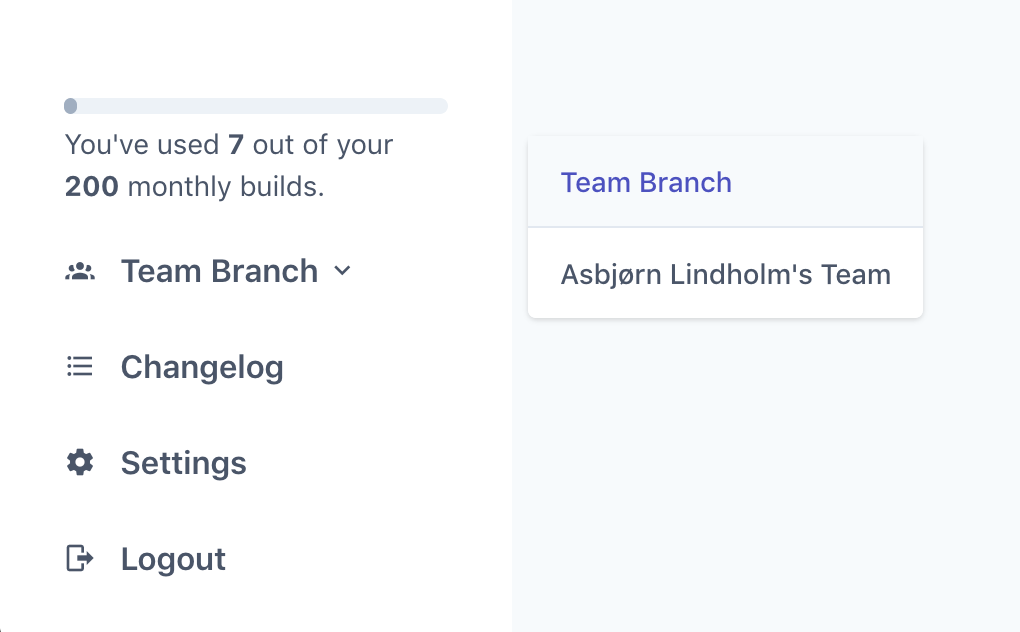 PHP version compatibility check
New
Our latest build recipe will scan your code and look for syntax that's incompatible with your production PHP version. If you use an incompatible syntax, your build will fail and deployment canceled. Neat, right?
Try it out for free on
. 👌
No more PHP syntax errors
New
We just released our PHP syntax error recipe that will scan your code for syntax errors before you deploy.
Try it out for free on
. 👌
Automated page speed, SEO and accessibility checks with Lighthouse
New
We recently released our new Lighthouse recipe that can check your site for page speed, SEO and accessibility regressions on every deploy.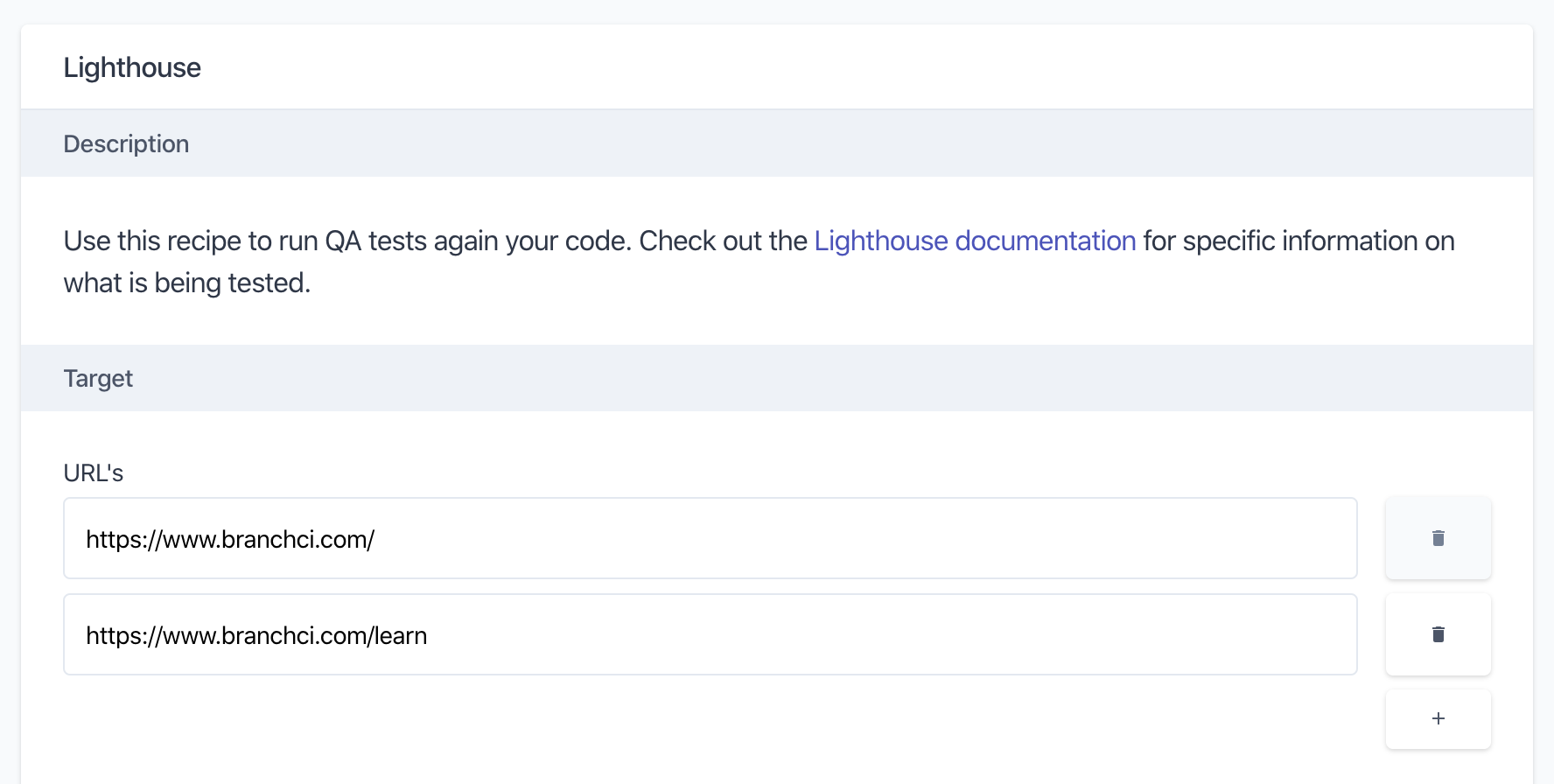 We also published a guide on how to set this up for your own projects. Check it out here: https://www.branchci.com/learn/lighthouse/
No excuses not to test! 😎
Bedrock build recipe
New
With the new Bedrock recipe in Branch, setting up an automated build and deployment process for your Bedrock projects is super simple. We are huge fans of Bedrock and managing WordPress with Composer. We actually use Bedrock to run the branchci.com website itself and deploy to SpinupWP using Branch. The Bedrock recipe will pull in your Composer dependencies and help you generate a .env configuration file by running a bit of find/replace on your .env.example file for your project.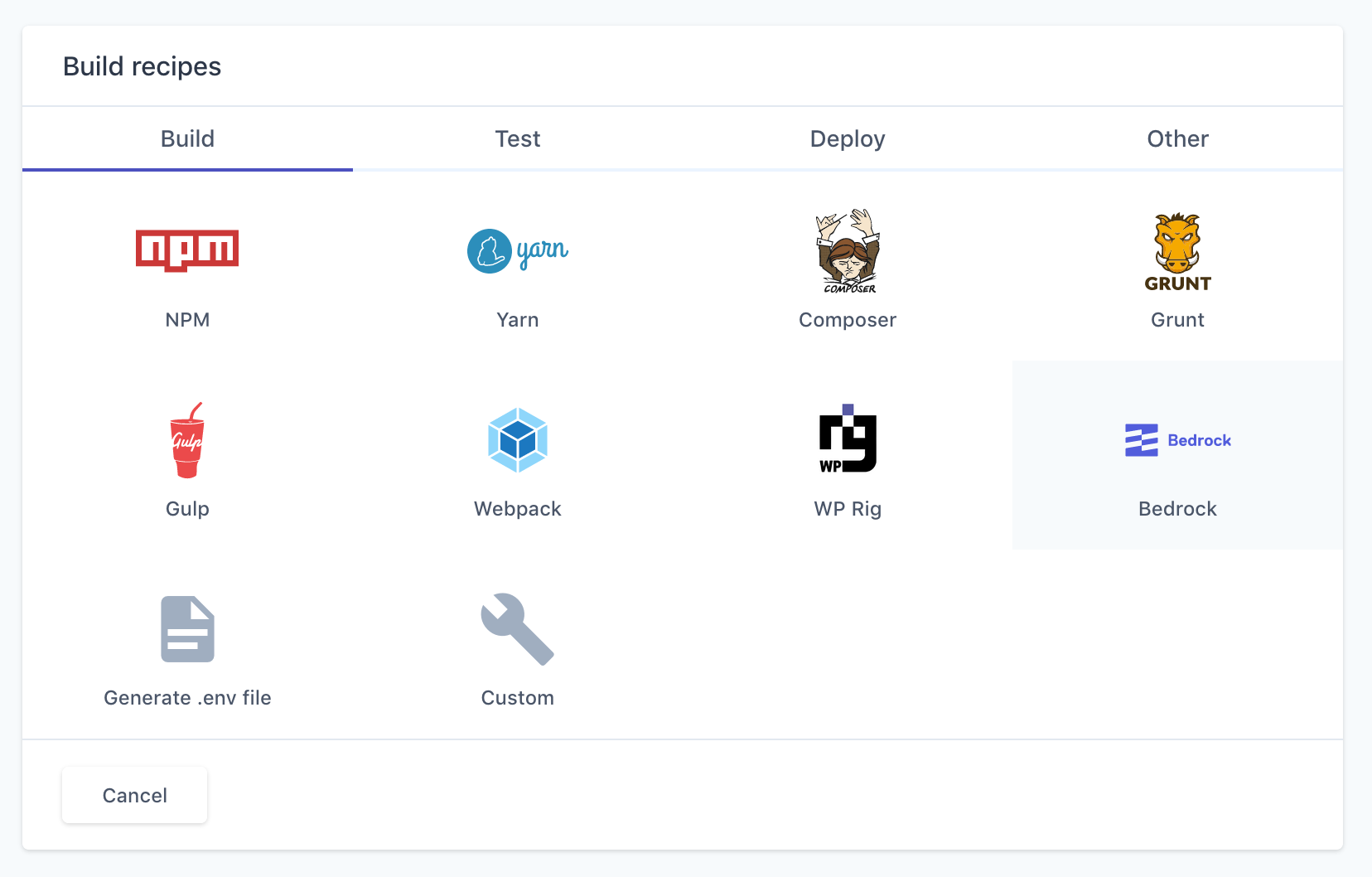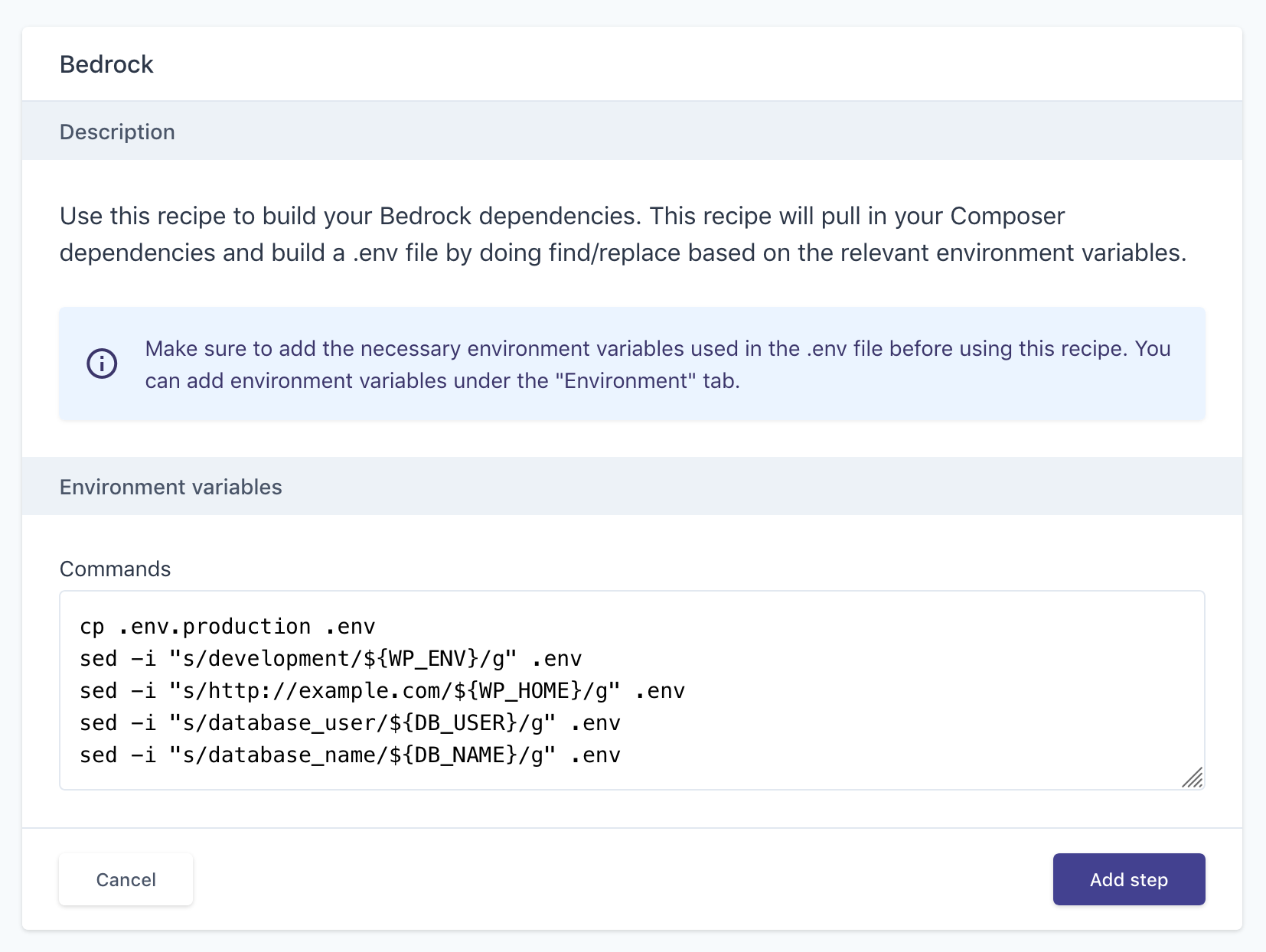 Deploy to Flywheel
New
We recently released a new build recipe that allows you to deploy from Branch to Flywheel. We're pretty excited about this recipe! We also wrote a detailed step-by-step guide on how to set up a CI/CD workflow for you Flywheel projects. Check it out here: https://www.branchci.com/learn/hosting/flywheel/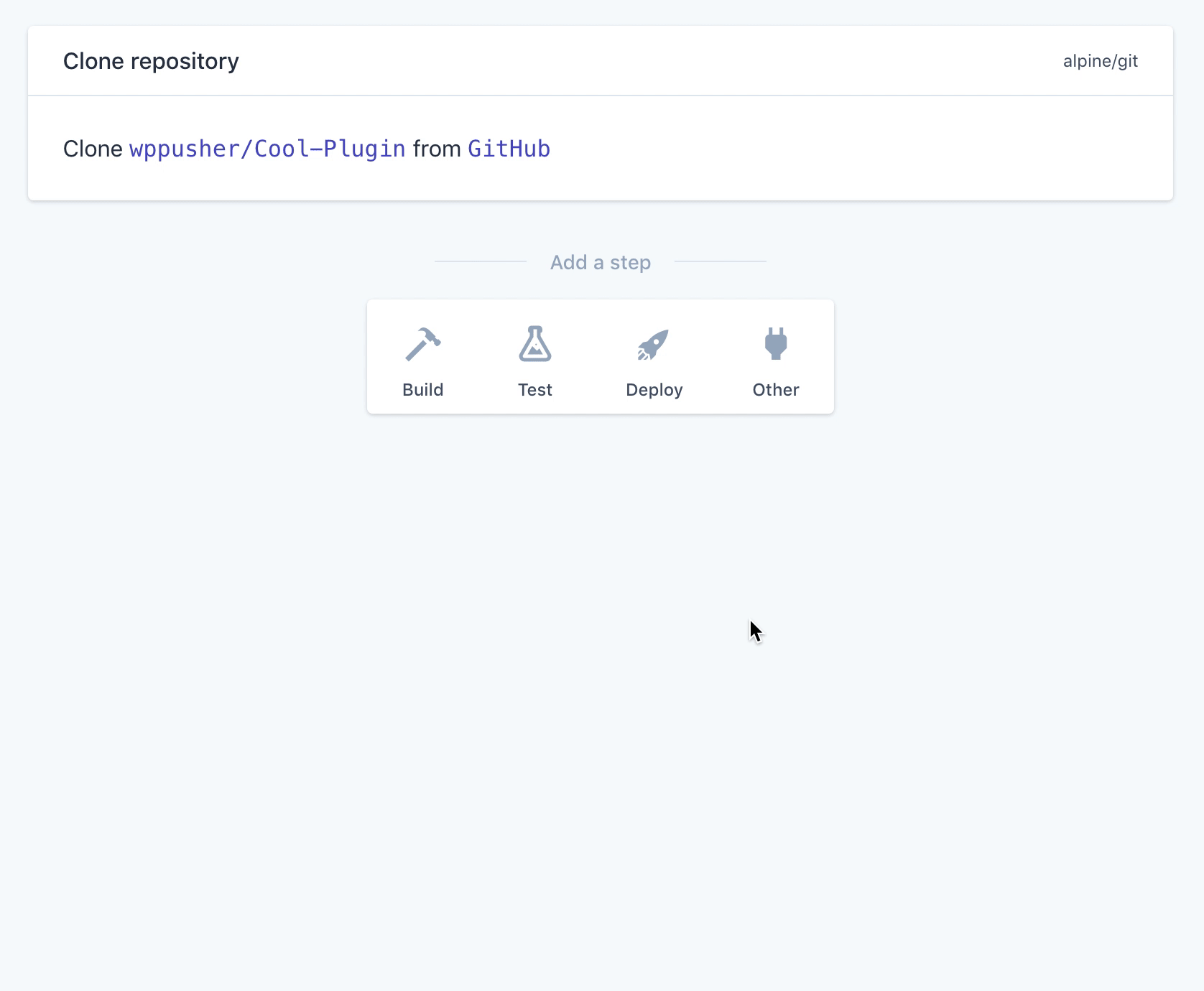 Autogenerated WordPress salts
New
If you set up a new project on Branch, you'll notice that you have a bunch of new environment variables available. Branch will no autogenerate all the salts and keys that WordPress uses for hashes. This is helpful if you are using a framework like Bedrock that puts these values in a .env file. Using Branch's .env recipe, you can generate a .env file for your project upon deployment.