Pagely recipe
New
We just released a new recipe that makes it super easy to deploy to Pagely. Check out the guide here!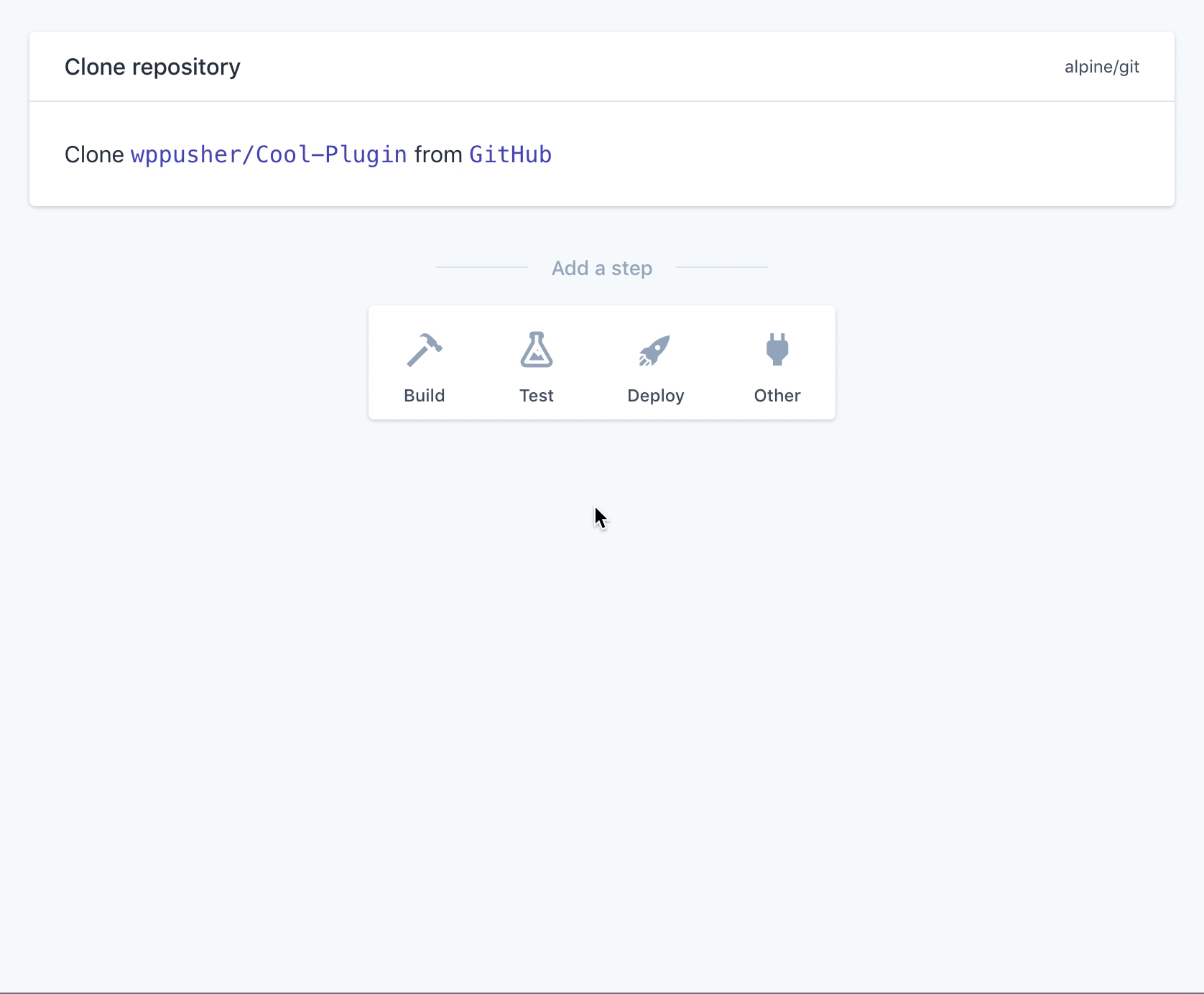 📣 Announcing Build Recipes
New
Today was a big day at the virtual Branch office. We released the biggest overhaul of the UI to date. We completely re-imagined how build recipes work in the product. With this update, it's all plug & play. Pick the tools you use, hit build and be done with it.
Watch the screencast in the beginning on this post to see build recipes in action.
Build status in the browser tab
New
You can now see which step is currently running in Branch and which one has failed - right in your browser tabs:
Pretty cool, huh!
⚠️ Warning: Wet paint 👨‍🎨
New
Over the weekend, we released a brand new version of the Branch dashboard. For your geeks out there, we refactored the entire interface to use Tailwind CSS (Tailwind is life 😍). Goodbye Bootstrap! ⚠️ The paint is still drying, so please let us know if you run into anything! 🙏
In addition to switching to Tailwind, we refactored everything into small, reusable Vue components. Going forward, adding features and UX improvements is going to be so much easier. We are super excited about this update and what it will mean for the future maintainability of our frontend!
Thank you, Tailwind! ❤️
Failing build notifications
Fix
We just fixed a bug that was causing failed build notifications to never get delivered. All your failed builds should now be reported in the UI, in push notifications and in Slack.
🕷🐛🐜🐞🔨
Sorry for any inconvenience caused! 🙏
Run your Cypress tests on Branch
New
You can now run your Cypress test suite on Branch using the Cypress environment. Cypress is an end-to-end browser testing tool that has been gaining traction with the WordPress community. Our friends at Delicious Brains have a great introduction to Cypress.
If you want to run Cypress on Branch, you'll need a staging or development site somewhere on the Internet that you can point it too. To run Cypress, all you need to do is to pick the Cypress recipe in Branch:
If you have any questions about this don't hesitate to reach out.
Slack Notifications
New
We just dropped our new Slack integration, so you can be notified whenever your builds completes.
To enable Slack notifications, go to your project settings and add your Slack webhook. You can follow this guide to create a new webhook.
🙏
Build logs
New
Today I shipped an update that will show build logs on the build screen after a build is finished. One day I dream about streaming the logs inline between the build steps, but for now I think this is a pretty big improvement. Now you only need to download the logs if you actually need to perform some sort of operation on them.
Push Notifications 🔔
New
You read that right. Branch now supports browser push notifications.
To enable push notifications, head over to your "Account settings" and hit the "Enable button":
Happy building!
SiteGround recipe
New
A new recipe was added to Branch that makes it super easy to deploy to SiteGround via SSH. Tutorial is coming soon - meanwhile you can watch this screencast: